Ha Long is a famous city with many beautiful places for tourists to visit. So if you want to explore it by motorbike, it's a chance for you to know some attractive places. Here is a list of the most beautiful sights you should note when you rent a motorbike in Ha Long to travel.
Why should you rent a motorbike in Ha Long?
If you are planning to travel to Ha Long, you will have two options: traveling on a tour and backpacking. It is also quite convenient if you travel on a tour because you will be fully arranged from transportation, food, accommodation and places to visit. The downside of the tour is that you don't have enough time to explore all the places of Ha Long as you wish. You can go to Ha Long by plane, by bus or by yourself, then rent a motorbike in Ha Long to explore as much as you like.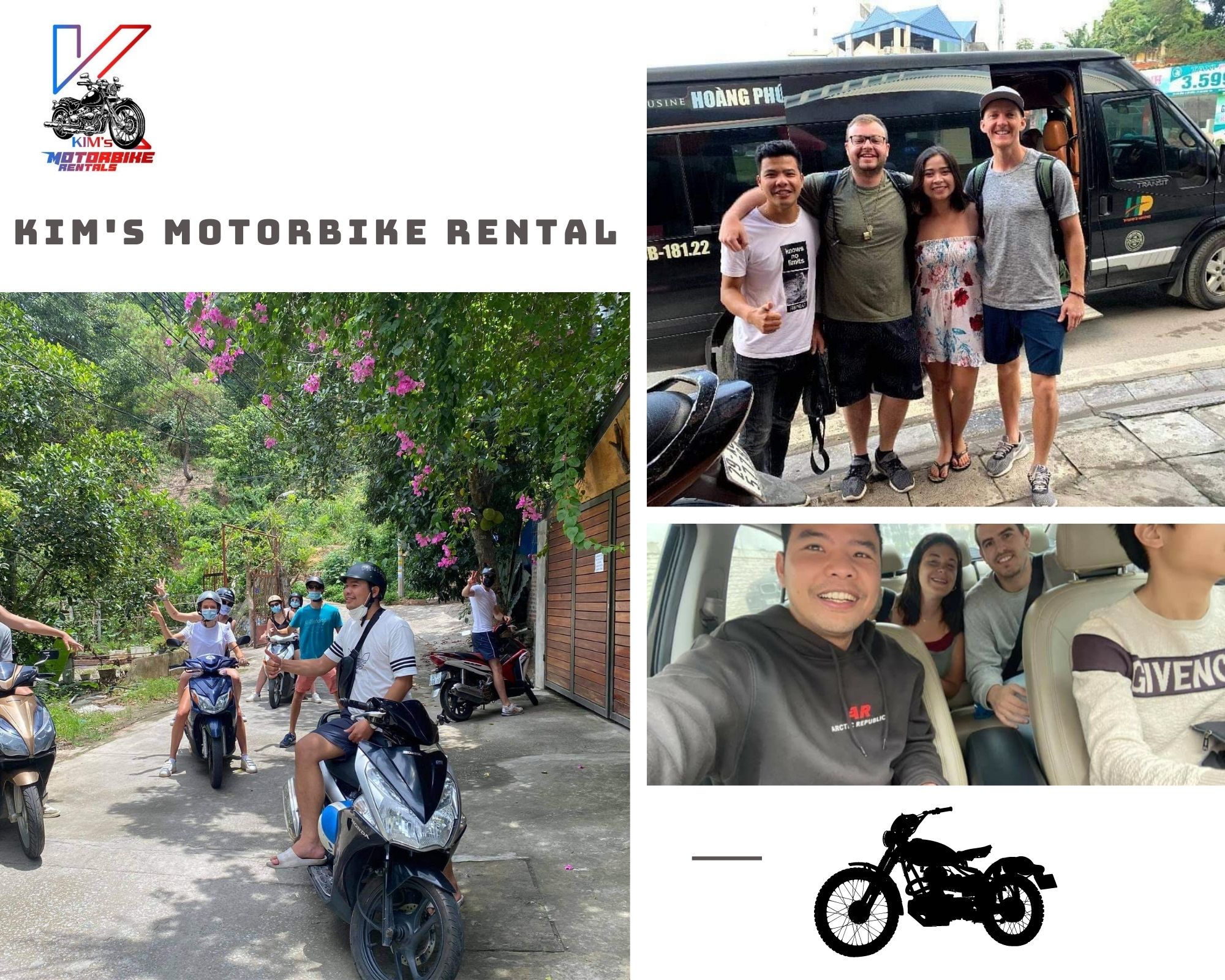 Should you rent a motorbike in Ha Long?
Renting a motorbike in Ha Long to travel will help you save your expenses best. Compared to the average price of about 11,000/1km of a taxi, it will cost you about 500,000 to 1 million vnd to travel all day by taxi. 300-400.000 vnd if you go by grab but only about 120.000 if you rent a motorbike in Ha Long. You also have more freedom to arrange your itinerary according to your personal preferences and make your traveling experience more enjoyable than traveling by tour.
Famous Ha Long tourist destinations
Ha Long has 3 tourist areas and over 20 places that you should explore. This is a humble number compared to a famous destination in the country. After the Sun World investment project was completed in 2017, and many new investment projects were built on Hon Gai in 2020. Ha Long tourist attractions are increasingly expanding. They are divided into 3 large zones which are Ha Long Bay. Tuan Chau and Bai Chay.
*
Ha Long Bay – the outstanding tourist destination of Vietnam & the world
Recognized by UNESCO as a world natural heritage and one of the 7 greatest wonders of the world today, Halong Bay is an outstanding destination both domestically and internationally. With the extremely beautiful natural landscape and a huge number of islands, Halong Bay attracts a leading number of tourists in Vietnam.
Ha Long Bay – tourism potential is still huge
Compared to the potential influence of Ha Long Bay, the number of annual tourists coming here is not impressive enough. The traveling needs of people are very great, no matter who comes from anywhere or any country in the world. With a global population of over 7 billion, that means there are about 4 billion people in the age group with travel needs. If we take an estimate that 10% of this population is eligible to travel to Halong every year, the number of annual tourists to Ha Long Bay could reach a maximum of 400 million people. . It is 400 times the actual number of tourists visiting the Bay today.
Exploiting and developing tourism in Ha Long is still a priority of Quang Ninh Province in the future. The number of trains and the quality of yachts to visit the Bay need to be planned properly to be able to calculate the plan to expand the scale of welcoming tourists from all over the world to Ha Long.
*
Tuan Chau – a pearl with an important tourist position of Ha Long
In that tourism development picture of Ha Long Bay, Tuan Chau is still holding a leading role when it is the center of attraction for a large number of high-income tourists. The current investment model in Tuan Chau is quite old and needs to be upgraded more to keep up with the changing tastes of high-end customers.
Tuan Chau Beach- Tuan Chau international amusement park
In addition to performing arts activities related to marine life, Tuan Chau needs to aim for a more diverse, ideal, and richer entertainment model in the future. Tuan Chau Island occupies an important economic position of Ha Long. Although the system of hotels and restaurants on Tuan Chau Island is also quite large, they still lack synchronization. The number of hotels and restaurants in Tuan Chau island is still quite inadequate, affecting the attractiveness and significance of the tourism economic development of Ha Long.
*Bai Chay-  owns the greatest number of entertainment activities
Playing a relatively large role in the development of tourism of Ha Long, Bai Chay owns diverse tourist activities. At the same time, it is a place that provides hotels and restaurants in large numbers for tourists to Ha Long. Sun World's entertainment investment is timely and catches up with the entertainment tastes of visitors. Turn the tourist atmosphere in Ha Long more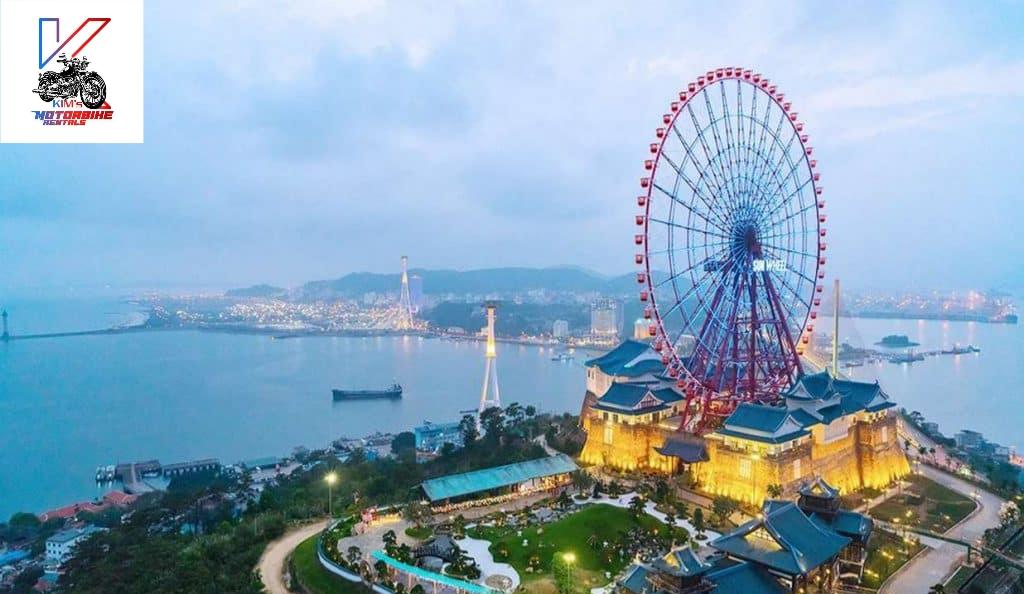 Sun World Park
Besides, you can relax with the sun on Bai Chay beach, visit some local markets in the evenings. Exploring Halong's city life with some local street food and try Halong's famous drink like "sua chua chan chau". Visiting Bai Chay Bridge and so many more places to know more about Vietnamese people in general as well as Halong people in particular.
Famous motorbike rental address in Ha Long
With the international fame of Ha Long Bay, plus the unique cultural interference, the tourism value of Quang Ninh is immense. It is reflected in the number of monthly tourists visiting this place up to 1 million. Among them, about 40% of tourists need to rent motorbikes in Ha Long. So surely having a reputable motorbike rental address in Ha Long will be helpful information for many people.
Kim's Motorbike is a reputable motorbike rental address in Ha Long for many years with good service quality, affordable prices and the working attitude of professional consultants. If you need to rent a motorbike in Ha Long, please contact us at hotline Vietnamese: 0923.333.121. English WhatsApp: +84838886816
>>> See more prices here.
Kim's Motorbike
Address: Ngo 86 Vuon Dao, Bai Chay, Ha Long city, Quang Ninh
Email: phamhungcruises@gmail.com
Link to English website: Halongmotorbikerental.com