Quang Ninh is the leading tourist destination of the country with an annual number of tourists of about 10 million per year. Last year, due to the impact of the epidemic, Quang Ninh still received 8.8 million tourists. So the average number of visitors per month is about 1 million visitors, and 3000 to 5000 days per day.
The number of clients who are interested in the Halong motorbike rental service is certainly not small. Kim's Motorbike is the top 1 address for Halong motorbike rental today.
Kim's Motorbike cares about top service quality
To ensure the best reputation for customers, Kim's Motorbike always prioritizes the quality of service. Kim's Motorbike's top business of Halong motorbike rental is that once customers have trusted and chosen us, they will be satisfied with the service.
Kim's Motorbike rental service
Every step from the customer service to the motorbike delivery process is meticulously cared for by us. When customers come to Kim's Halong motorbike rental, we have a team of professional consultants, explaining thoroughly to customers about the rental price, each type of motorbike by the requirements of each customer.
A Halong motorbike rental contract is carefully drafted to ensure the rights and obligations of both parties. The quality of service at Kim's Motorbike is evaluated based on customer satisfaction. Caring for each customer's thoughts and experiences to give them the best experience is our top mission.
Young, friendly, and enthusiastic employee staff
Coupled with the quality of service, is the important role of Kim's Motorbike's young and enthusiastic employee staff. Besides the relatively rigorous training process, our Halong motorbike rental's employees need to have a good experience, professional attitude, and dedication to customers.
Dedicated and professional employees
More importantly, Kim's Motorbike's consulting service is completely free, so customers can freely consider and choose the models of motorbike they like. Our employees will very quickly help you choose the right motorbike for your needs and financial ability.
Halong motorbike rental's quality is good, regularly maintained
One thing that will make customers when renting motorbikes in Halong concerned and worried is the quality of the vehicle. The quality of Kim's Motorbike is completely new, so it has good quality. At the same time, we also have a policy of periodic maintenance of motorcycles so that the engine is always protected in the best mode.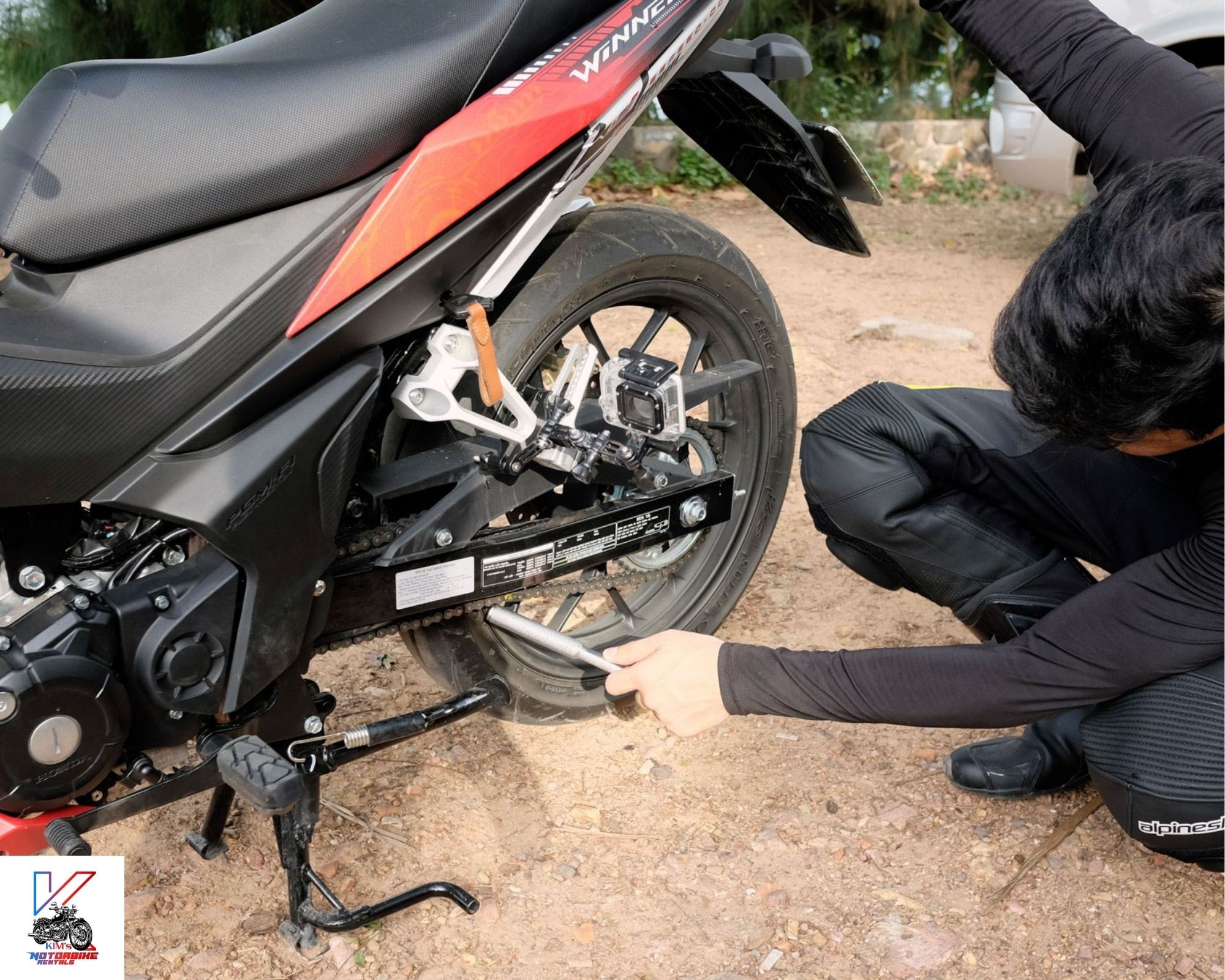 Kim's Motorbike's motorcycle quality is always good
If the car is old or has a very low engine condition, we will not rent out the service. Therefore, it is difficult to damage the vehicle during your itinerary. In the many years of our business, our clients have not encountered many problems when traveling with our vehicles.
Competitive prices, diverse types of motorbike rental services
Along with the above factors, Kim's Halong motorbike rental price is also very competitive. We aim to provide the best service at the best price for customers in Halong. Therefore, customers who come to us can be completely assured of the price.
Besides, we also provide Halong motorbike rental service online to customers. Customers coming to Halong, wherever they are, can receive our advice online and receive motorbikes at the place they need to be delivered to. Motorcycle rental policy with many incentives, protecting customers' interests. 
With tourists who have a hobby of traveling in Halong and using our motorbike rental service many times. We will have more preferential policies for them. At the same time, our Halong motorbike rental policies protect the interests of customers in the best way.
Famous motorbike rental address in Ha Long
The international fame of Ha Long Bay, plus the unique cultural interference, the tourism value of Quang Ninh is immense. It is reflected in the number of monthly tourists visiting this place up to 1 million. Among them, about 40% of tourists need to rent motorbikes in Ha Long. So surely having a reputable motorbike rental address in Ha Long will be helpful information for many people.
Kim's Motorbike is a reputable motorbike rental address in Ha Long for many years with good service quality, affordable prices, and the working attitude of professional consultants. If you need to rent a motorbike in Ha Long, please contact us at hotline Vietnamese: 0923.333.121. English WhatsApp : +84838886816
>>> See more prices here.
Kim's Motorbike
Address: Ngo 86 Vuon Dao, Bai Chay, Ha Long city, Quang Ninh
Email: phamhungcruises@gmail.com
Link to English website: Halongmotorbikerental.com