Ha Long – Sapa bus tickets  are being interested by many tourists. Because most of them don't  know where to book for prestige and not to be scammed.
[HOTTEST] QUALITY HA LONG- SAPA BUS TICKETS BOOKING LOCATION
Ha Long-Sapa bus tickets (sleeper bus), as mentioned above – is of interest to many foreign tourists. Partly because of hearing about the convenience of sleeper buses when traveling long distances. Partly because they don't know where is a good place to book bus tickets among many services. If you are wondering about that, let's find out with Kim's Motorbike Rental below!
1.Interesting things in Ha Long, Sapa worth you to book a bus ticket to visit:
Ha Long, famous for its majestic scenery. Possessing many beautiful bays and islands such as Tuan Chau, Co To,… Besides, there are also famous seafood dishes with strong sea flavor. Recognized as a natural wonder of the world. Ha Long will surely make visitors go through the most unforgettable experience in Vietnam.
Sapa – a gentle and poetic highland land. Famous for its fresh, cool air. Coming to Sapa in the Northwest, you will be immersed in the lifestyle of different ethnic groups. Visitors will have the feeling that time slows down. Feel all the pressure and fatigue are dispelled by the gentle caress of the scenery here. That's so unique and interesting.
So, What are you waiting for? Quickly book Halong – Sapa bus tickets to travel right away!
2.Why should you book Halong-Sapa bus tickets?
The most suitable choice:
To be able to enjoy the trip to the fullest, obviously choosing the right vehicle is very important. While the distance from HaLong to Sapa is very long. If you go by motorbike, you will face a lot of inconveniences in terms of health as well as weather, hindering your trip that should be fun.
In addition, there is currently no flight route from HaLong to Sapa. Therefore, booking HaLong – Sapa bus tickets for sleeper buses is the most appropriate choice for you.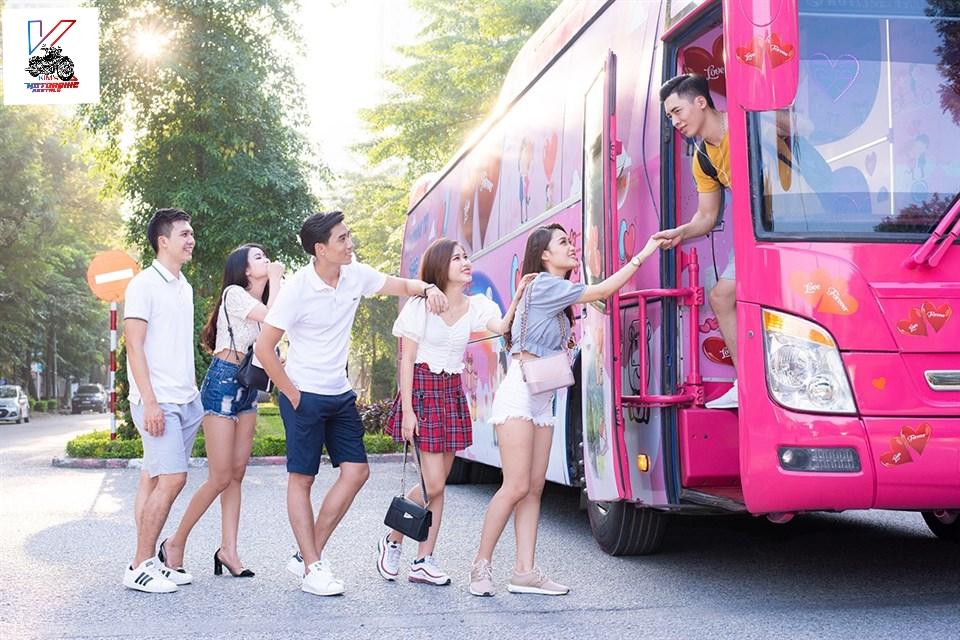 High-quality, comfortable sleeper buses:
With sleeper buses, when traveling long distances:
Less tired because you can rest your back instead of sitting continuously like a regular bus.

With a high quality sleeper bus, you are also served with air conditioning, mineral water  and internet. Even serve breakfast like on tour.

Limit some health problems because you have time to rest.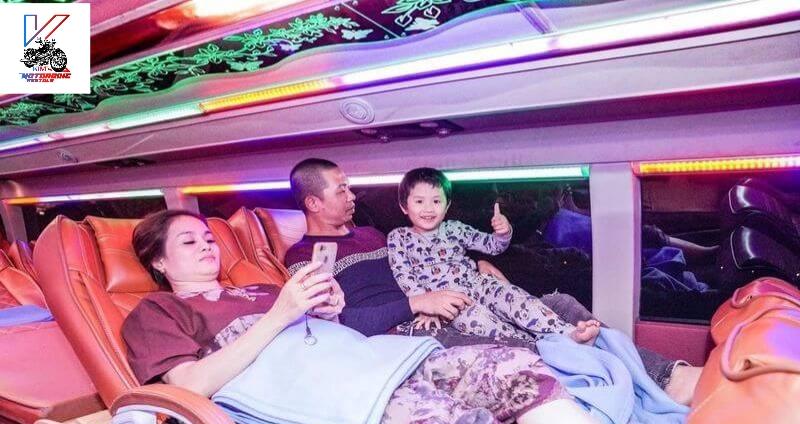 3.Recent Ha Long – Sapa bus tickets booking status
The demand for booking  HaLong- Sapa Bus tickets is increasing day by day. But in fact, to find a reputable place to book tickets is not easy. many fraudulent addresses, deceiving first-time visitors to Vietnam, gullible. They scammed money and cut off contact. 
So where to book bus tickets with prestige and quality? The answer is the bus ticket booking service of our Kim's Motorbike Rental company.
4.Kim's motorbike rental- Ha Long – Sapa bus tickets booking point never let you down:
Come to our company's service, you will be served as thoughtfully as possible. In addition to helping you book bus tickets, Kim's Motorbike Rental also helps tourists book a number of other services in Ha Long, advising you on beautiful places worth visiting here.
Of course, Kim's Motorbike Rental always says no to scams, stealing fares. Because with us, your satisfaction is the most important thing. Even if you are not satisfied with our service, you can fully complain and get a full refund.
Besides, we also have a car rental service from 4 -45 seats for tourists traveling in groups if needed. Our rental cars are absolutely guaranteed in terms of vehicle safety and quality. A clean, luxurious interior, accompanied by an experienced, customer-friendly driver – all for your perfect travel.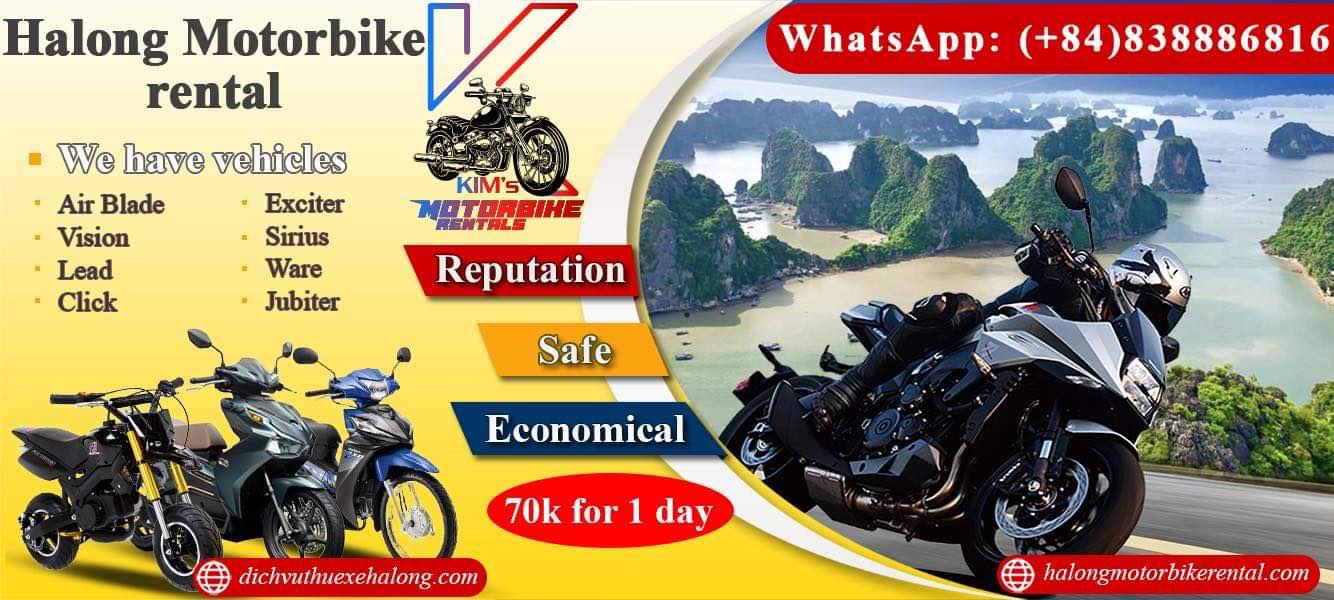 Above is the information about the prestigious Ha Long – Sapa bus tickets booking location, hopefully can help you answer your questions. For more information, please contact us at:
<<<Thuê xe máy tại Hạ Long và các địa điểm du lịch bạn nên khám phá
1. Dịch vụ cho thuê xe máy Hạ Long
2. Dịch vụ book vé tàu thăm Vịnh Hạ Long