The top brands for buying and selling motorbikes in Halong belong to Honda, whose ranking is significantly higher than the second brand, Yamaha. Vietnam is a developing economy, so the market share of motorbikes is still outstanding. The consumption and development of motorcycle products in the Vietnamese market will surprise you. With such a formidable development of this field, the number of famous motorcycle manufacturers in Halong today can only be humble. 
Honda's motorbike- the top brand in the market
Honda is a famous Japanese car brand. The person who founded the Honda brand is Mr. Soichiro Honda. He was also the one who produced the world's first motorcycle in 1947. It was also the first Honda motorcycle to be exported to the US. In 1973, Honda began to successfully produce the world's first automobiles.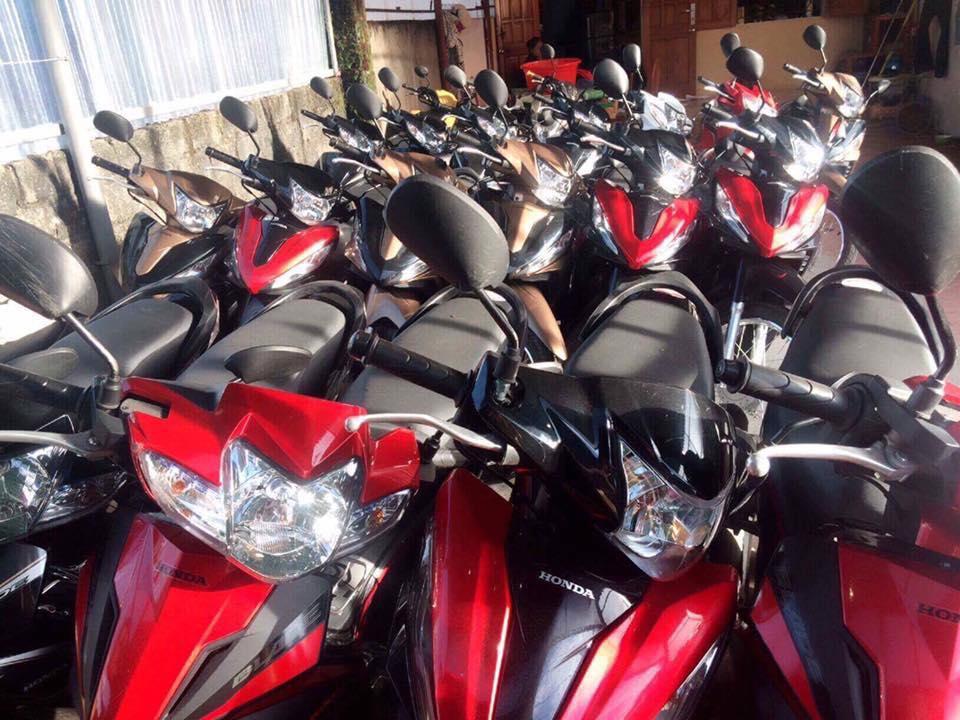 Buying a motorbike in Halong
Honda's car product lines quickly received the love of customers from many countries around the world, including Vietnam. Up to now, Honda has been present in 33 countries with 129 factories worldwide. Honda is the leading motorcycle brand and the top 4 global car brand.
Buying and selling motorbikes-Wave alpha series ($250-$550)
Wave alpha is considered the most popular in the Vietnamese market at all times. When buying and selling motorbikes, you can see them everywhere. The price is cheap, the engine runs fine, and it saves gas, so it is sold at all large and small motorbike dealers in Vietnam. Wave alpha car has a mass of 97kg, a height of 0.76 meters, suitable for Vietnamese people. The fuel tank has a capacity of 3.7 liters. There are 6 colors in all: turquoise, blue, black, red, white, gray.
Buying and selling motorbikes- Honda Future Series ($350-$605)
The line with the fastest sales growth in Vietnam of Honda is Honda Future. Buying motorbikes for Honda Future Series won't make you down. It has a super nice design and a super powerful engine. Weight 105kg. Fuel tank capacity 4.6 liters.
Vision Motorbikes ($350-$650)
The Vision series has been on the market since 2011, since then every year it has launched a new model line. Car models in recent years have become more and more beautiful in design and style. The Vision series has a lighter weight (96kg) so it is more suitable for women.
Buying Vision motorbikes
Lead series ($350-$650)
Like Vision, Lead is a motorbike, which many women choose. It has a neat design, has a large empty tray inside, and comfortable space for your feet. Lead's motives and functions are higher than in Vision and its cost is also higher.
Buying and selling motorbikes- Airblade Series ($400-$700)
Airblade is Honda's most active motorcycle line in improving engine design and quality. Every year or two, a new line of Air Blades is born. Next year's model is better than last year. Since its inception, Air Blade has had 10 years of operation and 7 design changes. It is a highly anticipated product in the market.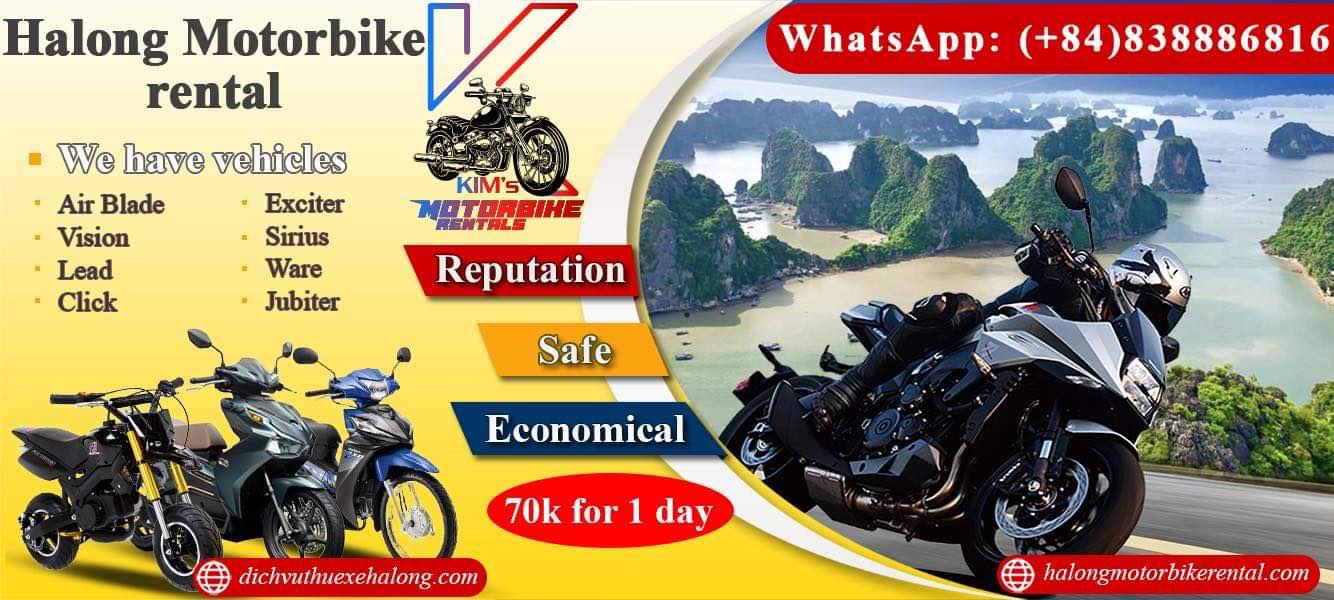 Buying and renting Airblade Series
Motorcycles Yamaha- the second brand in Halong
Yamaha is also a famous Japanese brand. The Yamaha brand was founded 60 years before Honda's. But the first Yamaha motorcycle was born 7 years after Honda. Until now, Yamaha is not just a vehicle manufacturing corporation but it operates in both music entertainment and vehicle manufacturing. These two seemingly unrelated fields have been followed by Yamaha for more than 100 years of its history of operation and development.
Buying and selling motorbikes- Yamaha Jupiter series ($300-$605)
Yamaha is also a very popular buying and selling motorbikes in the Vietnamese market. The current design of the car is very similar to Honda, but the designs of the first Jupiter cars are very special and unique. But perhaps because market tastes don't like that old model, such models are no longer found in Yamaha motorcycles.
Motorcycle SYM- the third brand in Halong
SYM is a Chinese motorcycle brand, established in 1954. After many cooperations with other major brands, it was not until 2002 that it produced its first motorcycle. It has been through the most difficult time to gain its position in the market and it can be a reason for it to move forward in the future.
Building SYM Attila ($350-$550)
There was a time when SYM's Attila line of motorbikes was a big hit in the market. People hear the name of this car almost everywhere. Until now, Attila has still created a separate development path and a separate mark in the hearts of consumers. Attila's design looks very trendy, youthful, and attractive.
Buying SYM motorbikes
It is more preferred by women. However, compared to the speed of Honda's design changes, the Attila has changed less. Available earlier than Honda's new models in the market, but the number of models of the car is less doubled than. Therefore, the SYM brand has ceded because of Honda's more diverse product lines.
Above is an introduction to some outstanding motorbike models in Halong. There are some more brands of motorbikes you can see in Halong today. However, Honda is still the top one, which most Halong people will choose to buy. The top reason is that its motorbikes are cheap and the second is that they are highly suitable for people to use. Honda is also a traditional brand that has been in the VN market for a long time.  If you want to buy and sell motorbikes in Ha Long, you can contact Kim's Motorbike. Famous motorbike rental and sale address in Ha Long.
Buying and selling motorbikes with Kim's 
Kim's Motorbike is a reputable motorbike rental address and the most famous brand for buying and selling motorbikes in Ha Long for many years with good service quality, affordable prices, and the working attitude of professional consultants. If you need to rent a motorbike in Ha Long, please contact us at hotline 0923.333.121/ WhatsAap : +84838886816
>>> See more prices here.
Kim's Motorbike
Address: Ngo 86 Vuon Dao, Bai Chay, Ha Long city, Quang Ninh
Email: phamhungcruises@gmail.com
Link to English website: Halongmotorbikerental.com